Magnolia Delivery & Takeout
Deliveries are done by Food's Here

The left block allows you to choose between delivery or takeout. We have two separate menus for takeout and delivery, so please use the links above to get to the correct menu.
The middle block lets you enter your address

The right block lets you select time you want to place your order. Select ASAP to get the order started immediately and Later to schedule a delivery.
Once you are finished selecting your items select Checkout to continue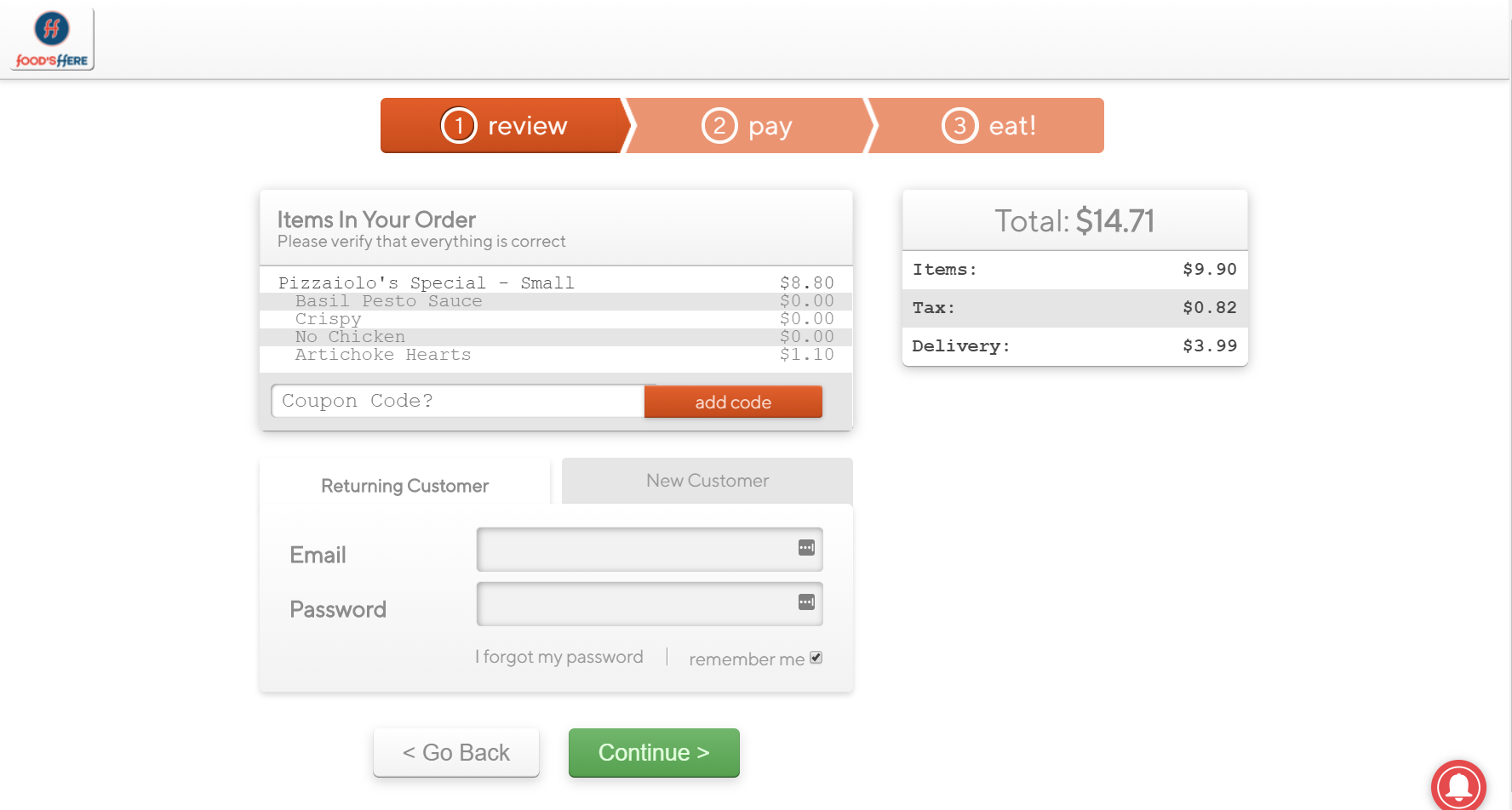 On the review page you can review your order and enter coupon codes. If you are a new customer click on the New Customer button and create an account. If you need to change the order select Go Back, otherwise select Continue.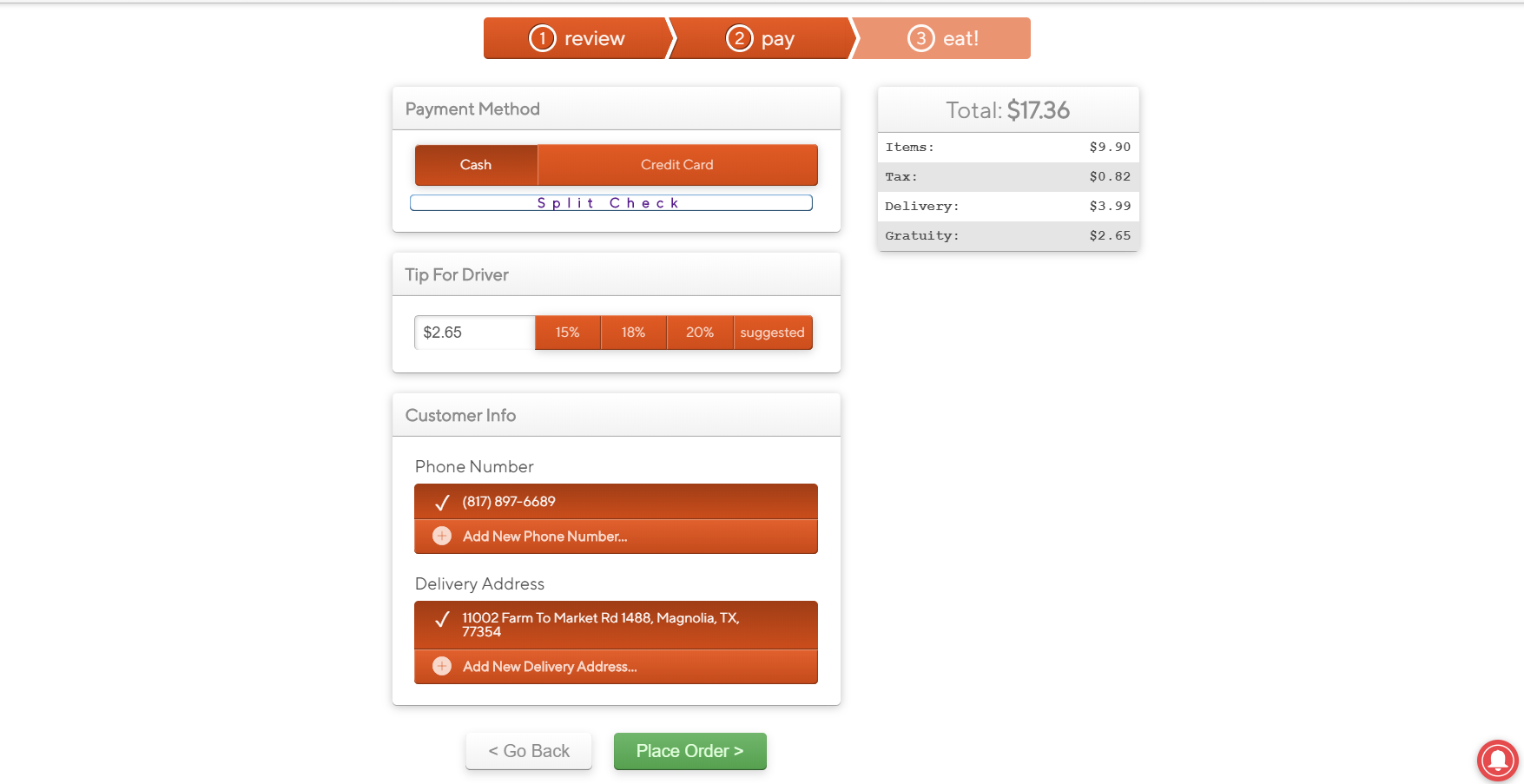 On the Pay page you can select your payment type, add a tip, and select the delivery address. Once you are finished select Place Order and you are done!