Magnolia Delivery & Takeout
Food's Here has an updated website. Takeout and delivery are now on the same page. If you ordered before 10/7/19 you will have to make a new account. Below is a guide on how to use the updated website. If you have any tech support questions please call Food's Here at (832) 953-4817

When you get to the menu the first thing you need to do is click on the address box on the top right (even if you are doing takeout)

Once you click the address block you can select delivery or takeout. If you are ordering for delivery enter your address.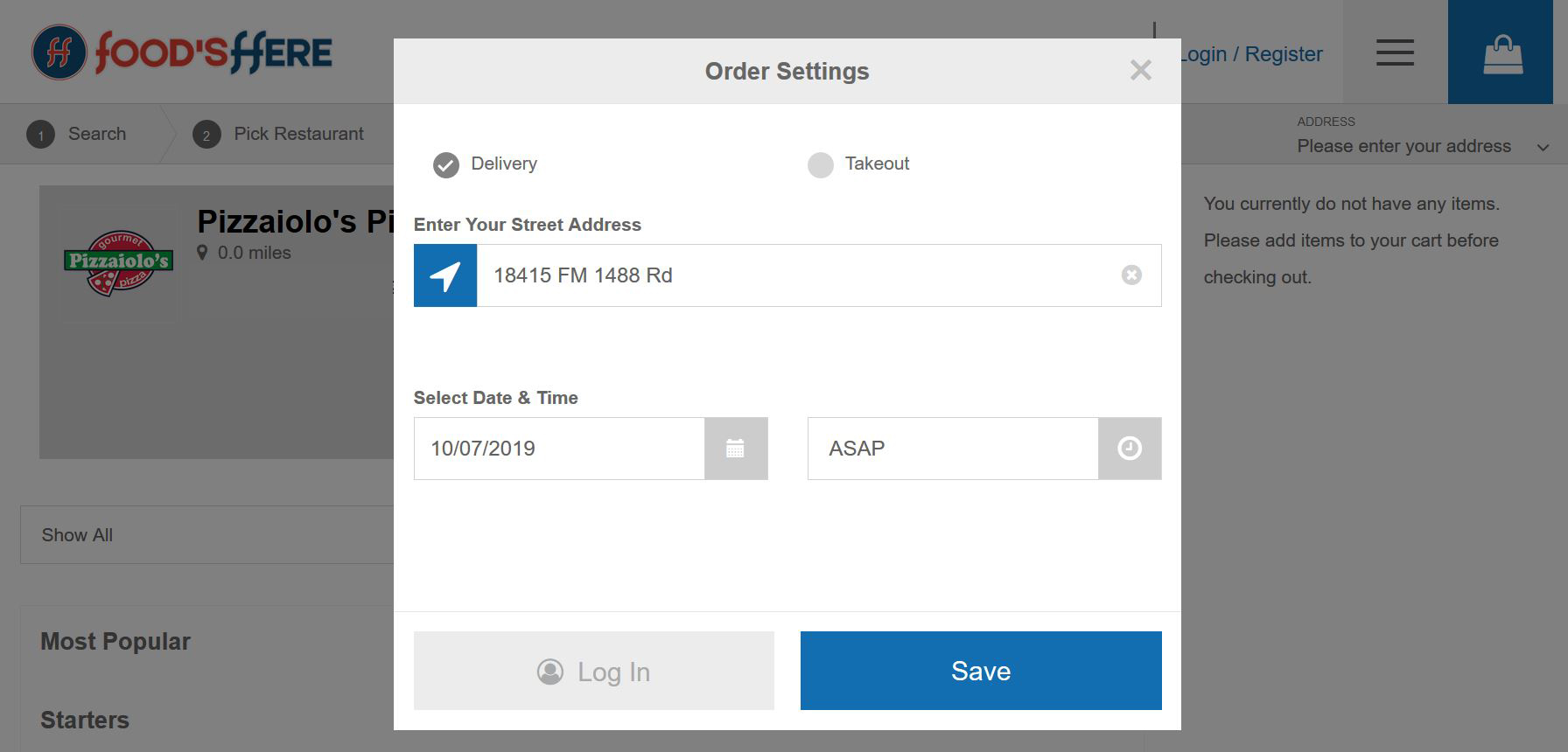 Once an address is entered (or takeout selected) you are able to choose when you want the order delivered. Hit save when you are done
Now that you have entered your address and selected your delivery time you can start ordering! Once you have selected your items hit the checkout button.

When you hit checkout you will be asked to sign in, create an account or checkout as a guest. If you are already signed in it will automatically go to the next page.

On this page you will verify your information and address.
This is the last page! Here you select your payment method and a tip for the driver. Hit place order when you are finished. That is it! Your order is in the system. A tracking page will load that shows the progress of your order